Most people have not given enough thought to their KiwiSaver and yet it should grow over time to be a substantial investment.
If you do nothing then you are likely to be placed into a "default scheme" which use a very conservative investment strategy, and therefore the returns are generally low but positive.
Morningstar produce a quarterly report on KiwiSaver which provides economic commentary and fund performance. A snapshot from the latest report as at 31st December 2015 shows;
There are 16 KiwiSaver providers with a total of 123 investment options
The current market size (investment) is NZD$30.841 billion and of that 34.50% is invested in Cash and NZ Bonds with a further 19.50% investments in International Bonds meaning 54.00% of KiwiSaver investments are invested conservatively.
There is a huge variance in the investment returns between the various funds.
At North West Mortgages our advisers provide class advice on KiwiSaver and can explain why this is a good retirement savings option and how KiwiSaver works. There is not currently any compulsion to contribute to KiwiSaver but with NZ Super providing just a minimal retirement income.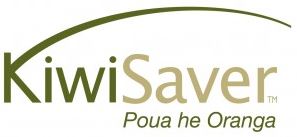 You should make it a priority to discuss KiwiSaver with us.
Contact an adviser who can help you get your KiwiSaver sorted out.