Make Music For Your Eyes This Christmas
So you want to make your Christmas lights more fun.
Did you know that you can get your Christmas lights to be a unique light show matched with music.
Then you need to get the Asante TapTap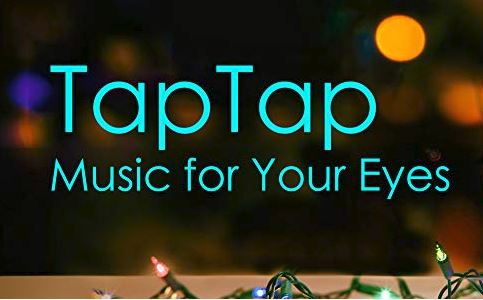 What is TapTap?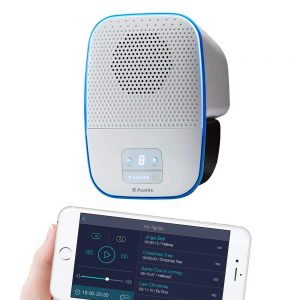 TapTap is a music light show creator, which provides the easiest way to synchronise your LED Christmas lights with music without writing any code. It's easy to use and designed for everyone but something we have not seen in New Zealand …. yet.
Just plug the LED lights into TapTap's six outlets that will separately control the six light strings and flash along with the music. Then, choose preloaded music with light effects from the application or  you can also import your own music or add lighting effects by tapping in the application to the beats of the music, creating a unique musical light show to impress everyone.
TapTap uses your home WiFi connection and can reach up to 35 metres so you can place it almost anywhere in your house and will operate your lights either indoors or outdoors.
Use the free TapTap app to upload your music to TapTap cloud and you can set the lights to flash to the rhythm of the music by Tapping on the screen.
Check The Reviews
Here is one review that I read;
I have been looking for an easy way to create light shows for years and was very skeptical when I came across this unit. I have used other systems like Mr. Christmas and although it worked great, you could not personalize it with your own music. And as much as I would love to own one of those multi-channel RGB systems, they are way out of my budget and my electrical skills are severely lacking. TapTap is a happy medium. Not only does this system allow you to upload your own songs, it offers a simple way to create your own light show by either allowing the unit to generate a show for you via Magic Play or you can manually create a show by using the app and tapping along. The manual way can be very tedious and time consuming, but really worth it if you are interested in creating unique, customized light shows. I chose a different approach for my light display and synced the lights to a singing face. I didn't think it would work, but it did! And being able to preview and visualize your creations before you set up your display outside is really great. I would have given this item 5 stars if you could daisy chain more than one unit to get more channels or if you could add more than 10 of your own songs. I also wish there was an undo feature when using the app or a way to edit the songs on a PC instead of a tablet. It is not easy to be precise when your fat fingers are constantly getting in the way. But for the price point, this is the best of what's out there.
And another review;
I bought this to replace an older music light box I had when it died. This one is 1000% better because I can load up my own songs, etc. I would give it 5 stars if I could upload more music because it has more space to store it. I found it best to use all LED lights to get the most amount of lights to run off of this one. It won't let you overload the system with too many. A great option compared to spending $1000s on the other systems that take a long time to setup.
There are more reviews and even videos on Amazon. (CLICK HERE)


We have not seen in New Zealand but found it online at Amazon.
It's easy to buy online from Amazon and you can get an address in USA for shipping with YouShop operated from NZ Post.